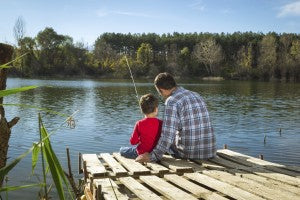 "Everyone had one thing in common… they all love their kids and were all equally concerned about being prepared for future disaster."
That was the scenario in Ohio at a disaster preparedness training for fathers as put on by the U.S. Office of the Administration for Children and Families. It was designed in preparing dads for the unexpected. As Father's Day fast approaches, perhaps it's time for fathers – and father figures – to sit down and think about what more we can do to help prepare our families for disaster.
...when I think about all I need to do to help my growing family be prepared, it can be a little bit daunting. I want to make sure they have food, water, and shelter if a disaster hits. In fact, there are 12 areas of preparedness that fathers can prepare their family with: water, food, shelter, heat, light, power, sanitation, first aid, communications, cooking, tools, and planning.
Click on the link below to read the article posted from
Emergency Essential
.