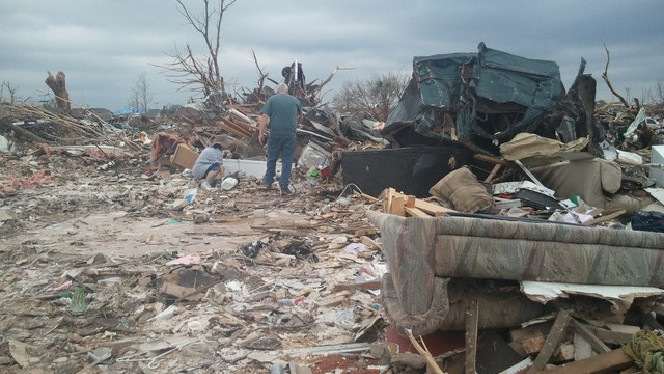 Response to Okla. tornado shows why
By Susie Boyce, ksl.com Contributor
DALLAS — "Please tell me you guys are OK."
"We're fine. But our house is gone."
That was the text exchange between Dale Brannon, my brother-in-law, and his friends Chuck and Marie White last Monday, May 20, after a tornado tore through the White's neighborhood in Moore, Okla.
The Whites, along with Marie's elderly mother, were at home when they heard on the news that a fierce tornado was heading in their direction. They were advised to drive away or get below ground. If they stayed above ground, they were told, they wouldn't survive.
So the Whites grabbed their cellphones, jumped into their car and proceeded to drive out, around and behind the tornado. After it had passed, they returned to a house and neighborhood that had been reduced to rubble; they couldn't tell where one house ended and another began.
Follow the link below to KSL.com and continue to read how people have begun to recover from the devastation of this disaster:
Response to Okla. tornado shows
why
people are awesome.